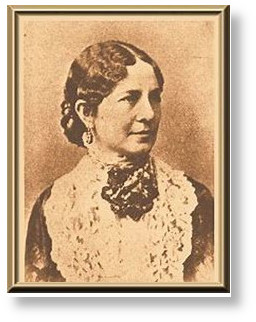 "Its [Mormonism's] leaders always have been and still are, supremely selfish, caring only for their personal aggrandizement, disloyal to the government under which they live, treacherous to their friends, revengeful to their foes; insincere, believing nothing which they teach, and tyrannical and grasping in the extreme, taking everything that their lustful eyes may desire, and greedy, grasping hands can clutch, no matter at whose expense it may be taken, or what suffering the appropriation may cause. But the people themselves have no part in the treachery, revengefulness, hypocrisy, or cupidity of their leaders, and should be judged from an entirely different standpoint."
- Ann Eliza Young, Wife No. 19
Ann Eliza Young, Wife No. 19 or a Story of a Life in Bondage Being a Complete Exposé of Mormonism, and Revealing the Sorrows, Sacrifices and Sufferings of Women in Polygamy (Hartford, Conn: Dustin, Gilman & Co., 1876) facsimile of 1876 ed. (Carlisle, MA: Applewood Books, 2009) p. 60. [Emphasis added].