LDS Credibility Concerns
title page | review answers | save answers
Joseph Smith's First Vision
select (click) from any available answers and click here to continue >>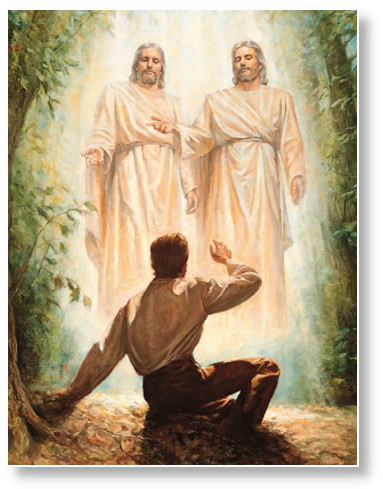 Of the various accounts of the "first vision" of Joseph Smith, including the LDS Church's "official account", the only one written by Joseph Smith (in 1832) is significantly different from the official versions. It omits claims that are fundamental to subsequent doctrinal claims of the Church about the nature of the Godhead and the justification for the "Restoration" of the Church.

Joseph Smith's personal account of the "first vision" references only seeing God the Father (not two personages), and does not mention being told that all creeds were false, at all. It simply states he was forgiven for his sins.

See detailed discussion on CESLetter.org
See further discussion on MormonThink.com



Does the absence of the fundamental claims of the LDS Official narrative about Joseph Smith's first vison in the only know version attributable to Joseph Smith give rise to fair and reasonable questions about the authenticity of the LDS Church's official narrative of the first vision and the theology based on that narrative?
A) Yes. Of course it does.
B) No. I have faith that all mysteries will be revealed in God's due time.
C) No answer. I have been instructed to shun (avoid) such topics.
<<
Your choice: (1586761315) Prior match not found
Save Answers
(optional)
---
select (click) from any available answers and click here to continue >>